Hawke is a leading company in the sector in the development of sports optics, which focusing attention on quality and innovations, takes care of each of its products down to the smallest detail. Manufactures specialized optics for professional air gun shooters.
The Hawke Sidewinder line of optics uses multilayer corona lenses with 18 treatments, including the new ion technology, which allows the highest possible light transmission and a high degree of abrasion resistance, superior to current military standards, both in hardness and by duration.
The corona lens, thanks to its low dispersion characteristics, counteracts chromatic aberration. Furthermore, being lead-free, it further lightens the optical system.
Thanks to the completeness of features, the Sidewinder series has a wide range of uses, from sport shooting, to hunting, to military use: this has made it the most popular Hawke range ever.
Sidewinder takes quality to another level. With a complete redesign of the H5 optics, the new Sidewinder represents a substantial refinement. Lighter but also more robust, with a focal length of 10cm, Premium lenses, improved lighting and a new turret locking system with control window. 10 versions are available, with reticle on the first or second focal plane.
LOCKABLE EXPOSED TOWERS WITH CONTROL WINDOW
The new elevation turret with push / pull system of the Sidewinder series has a control window that allows you to always know the setting level. For each complete rotation of the elevation turret, the internal graduated scale moves up or down and can be immediately evaluated with a quick glance.
In this way, the reset is simple, fast and does not require counting of clicks or complete laps. The turrets have graduations in 1?10 of Mrad or 1?4 of Moa.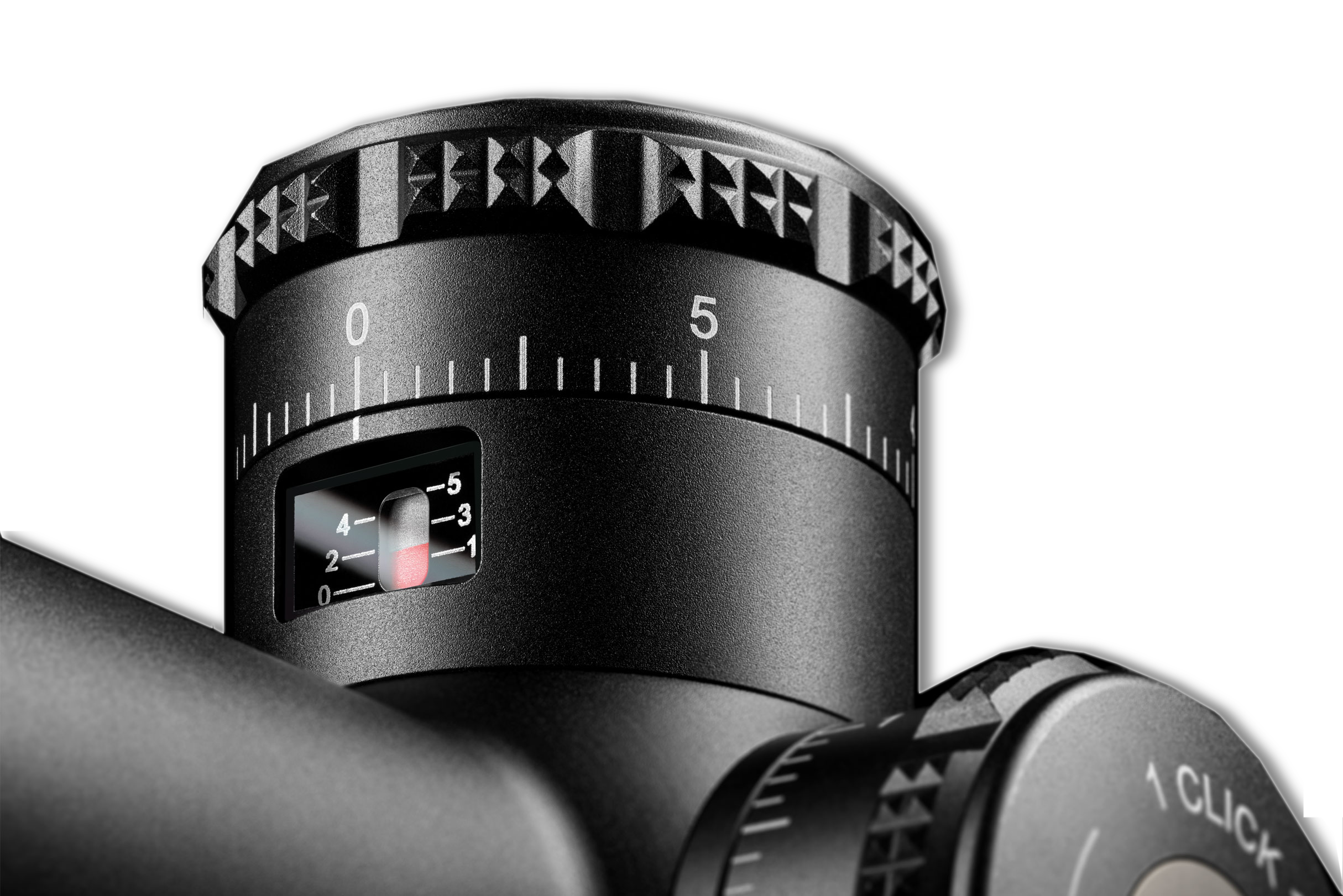 FIRST (FFP) OR SECOND (SFP) FOCAL FLOOR
Sidewinder offers a selection of items with reticle on the first (Ffp) or second (Sfp) focal plane. The former allow to have the correct proportions of the ballistic references on the reticle regardless of the magnification, because as the magnification increases, the size of the reticle also increases.
The second ones, on the other hand, leave the reticle of the same size as the magnification increases, in order to have it sufficiently fine to allow a targeted precision shot even at maximum zoom.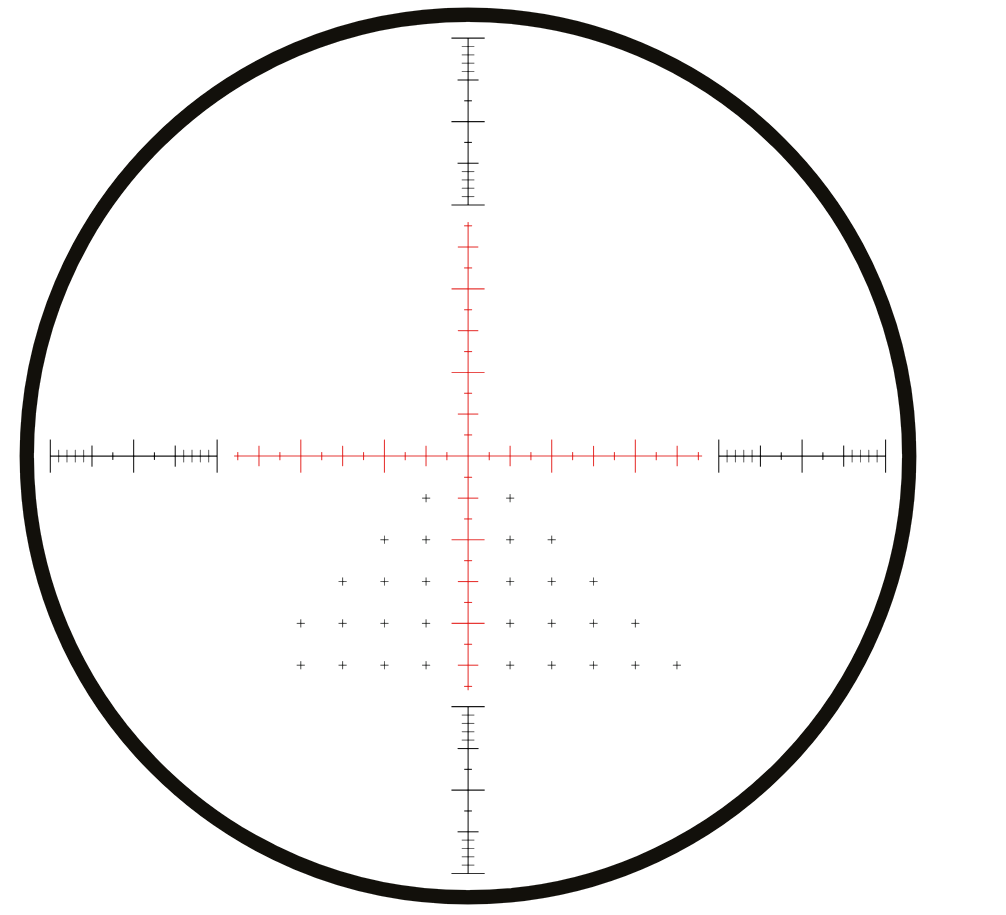 Features :
Hawke Code:
17270
Pipe diameter: 30mm
Magnification: 8-32x
Objective: 56mm
Reticle:
20x Half Mil
Adjustment sensitivity: 1?10 MRAD
Adjustment range: 16 MRAD
Focal Plane:
Second Focal Plane SFP
Illuminated: red 6 levels of brightness
Parallax: 9m to infinity
Field of view: 5.3-1.3m @ 100m
Length: 39.4cm
Weight: 775g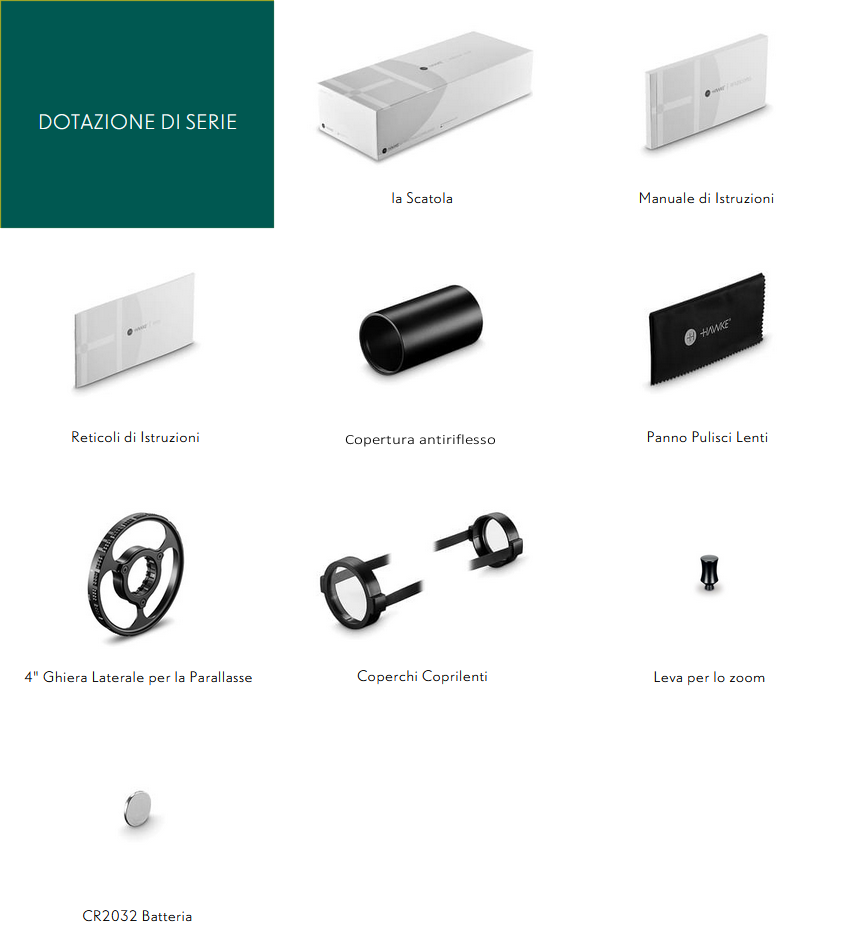 No comments entered for: