The E FENIX series has been designed for daily use. Adhering to the "Every day Carry" design concept, the torches in this series offer simple and practical light output levels, quick and easy operation in a small size. The lightness, impact resistance and waterproofness make these flashlights indispensable travel companions.
The E18R FENIX is an ultra-compact flashlight with exceptional performance.
Very light and very small in size (only 6 cm) it has a power of 750 lumens and its light beam reaches 106 meters.
It is robust and durable, equipped with four levels of light intensity, the strobe function and a battery level indicator.
It can be powered by an ARB-L16-700P or by a CR123A as a backup battery.
Features :
Length: 6cm
Diameter: 2cm
Head: 2.1cm
Weight (without batteries): 33.3g
Protection level: IP68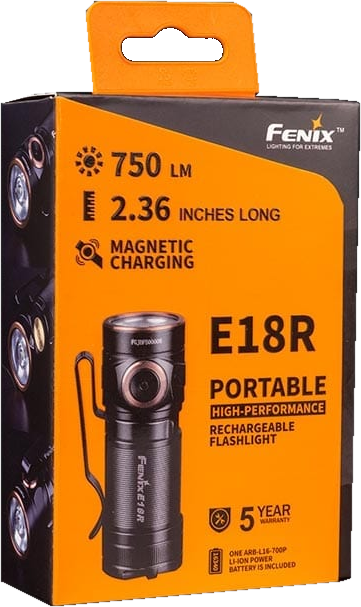 Supplied :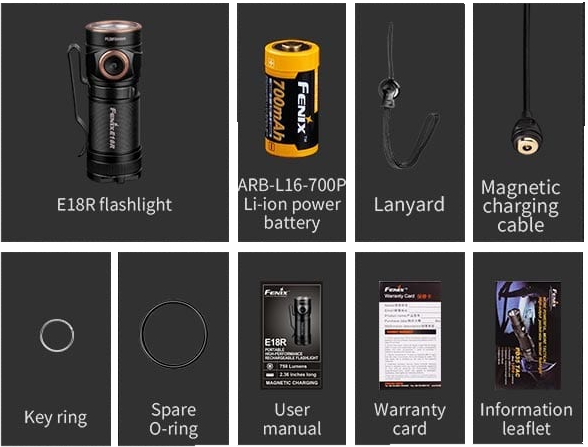 No comments entered for: