The compact high-performance thermal visors of the
HIKMICRO
Owl
line allow a defined, fluid and detailed vision at a high distance, even in conditions of absolute darkness.
Thanks to the latest generation 17 nanometer sensor, you get the performance of a high-end thermal in a comfortable, light and compact viewer.
Ability to record photos and videos on the built-in 16GB memory, download data via USB and stream to a mobile device.
Stand-By mode that turns off only the screen, keeping the viewer operational in all other functions, for immediate reactivation.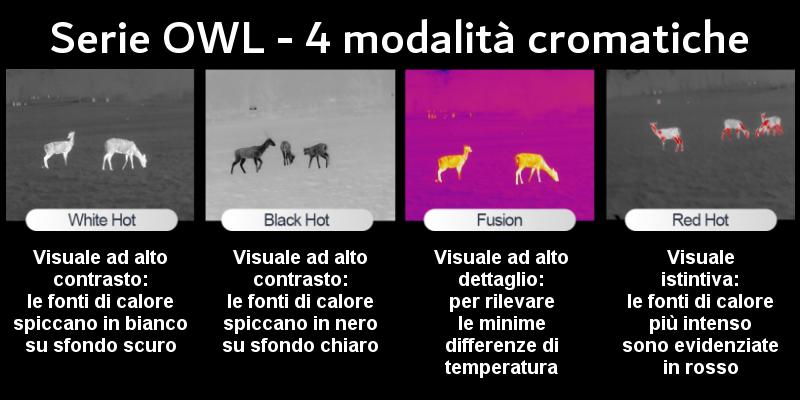 OH35 Model - Features
Sensor: 384 × 288, 17?m
NETD (thermal sensitivity): less than 35mK (25 ° C, F # = 1.0)
Focal length: 35 mm
Magnification: 1x to 8x (digital only)
Field of view: 10.66 ° x 8 °
Detection distance: 1235m
Monitor: 0.39 inch OLED, 1024x768 resolution
Battery: Lithium, internal rechargeable
Operational duration: up to 7h
Dimensions: 20.16 x 7.3 x 6.6 cm
Weight: 500 g
Water resistance: IP67
Operating temperature: from -30 ° C to + 55 ° C
No comments entered for: