Hikmicro
's
Falcon FH35
thermal imager combines high magnification and vision quality in a compact and extremely handy object. Thanks to the SUB 20 NETD sensor and the F1.0 lens system, the detection and resolution of the image is of the highest quality even in the most adverse weather conditions. The FQ35 model has a large field of view for the best possible panoramic view.
High detection distance, 1.2km.
The 384x288px sensor with a detection interval of 12 ?m allows you to distinguish the smallest details, such as body features, twigs and leaves and animal hair, in order to have a clear and defined vision in every situation.
Hikmicro's new
Image Pro
mode, available for the first time in the
Falcon
series, brings out the details of both the foreground and background for extreme viewing clarity. Alternatively, you can choose the classic 4 viewing modes of Hikmicro thermals: White Hot, Black Hot, Red Hot and Fusion.
The visor is ambidextrous and the functions can all be used via 4 silent rubber buttons without having to take your eye off the eyepiece. The magnesium frame offers very high resistance.
Rechargeable and removable 18650 battery that allows a continuous duration of 7 hours. The headset can also work with an external power bank, to extend the duration of the session.
The rubber eyepiece seat is comfortable and allows optimal viewing of the large HD OLED viewing panel.
The integrated 64GB memory allows recording of videos and photos, which can be downloaded via WLAN hotspot on smartphones or other devices. The HIKMICRO Sight App allows you to remotely manage every single function of the viewer, and to stream real-time detection to the device.
Features
Lens: 35mm
Sensor: 384x288px 12?m
NETD (thermal sensitivity): less than 20mK (25°C), F# = 1.0
Magnification: 3.03x via loupe, extendable 8x digitally (up to 24.24x)
Field of view: 7.53° × 5.65° (13.2mx 9.9m at 100m)
Detection distance: 1200m
Wi-Fi, Hotspot and real-time image sharing, photo/video sharing
Waterproof: IP67
Weight: 505g
Dimensions: 18.7cm x 5.8cm x 6.5cm
Detection of the smallest details thanks to the 20mK sensor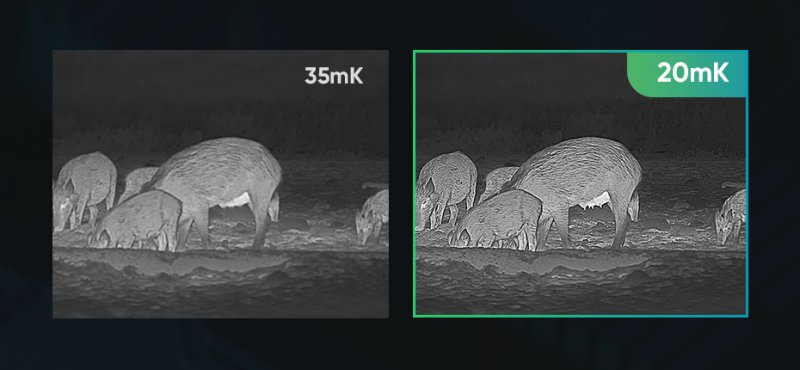 Detection distance of 1800 meters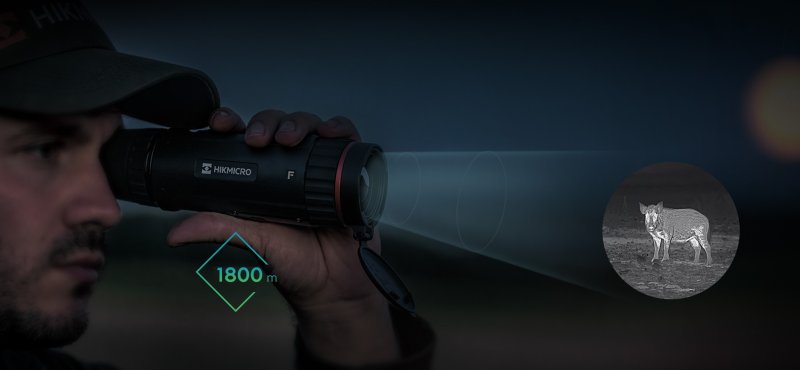 Bring details into sharp focus in both foreground and background with Image Pro mode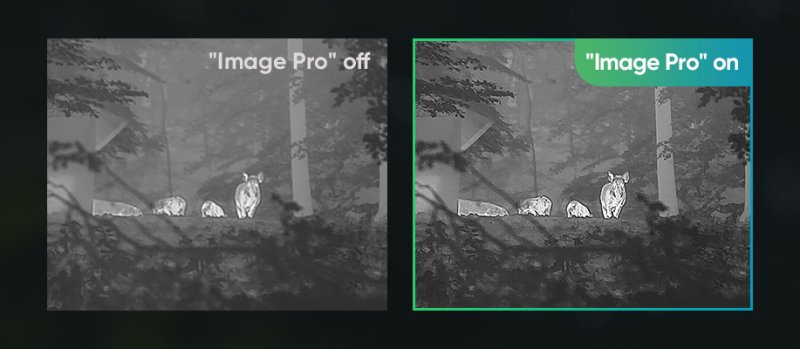 The digital zoom up to 8x allows you to see details even at long distances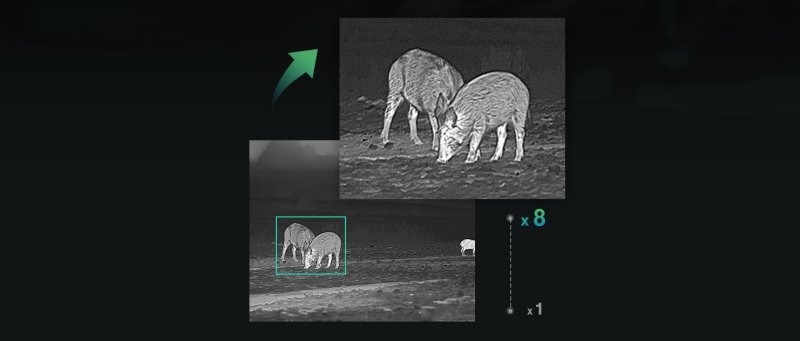 Rechargeable and replaceable battery. The headset also works with a power bank connected via USB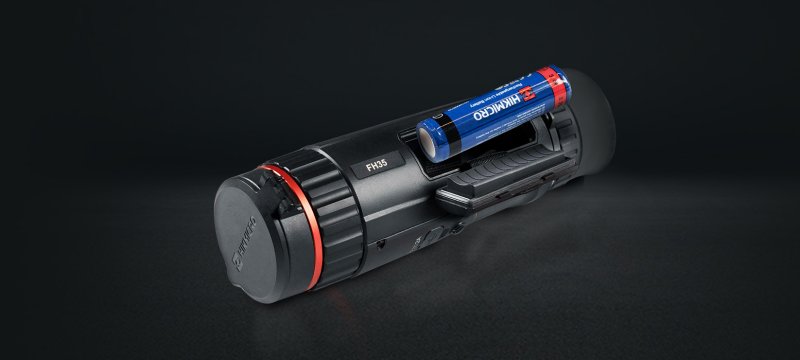 No comments entered for: