The Z-Rex by Leatherman is a glass breaker / belt cutter that combines lightness with strength. Practical and convenient for any emergency situation, completed with an oxygen cylinder wrench and a 1/4 inch Hex bit driver.
The cutting tool consists of 2 blades, so you can turn it once one is worn. It is also replaceable.
Features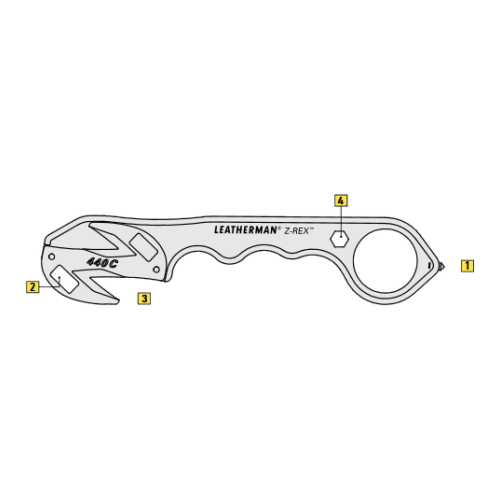 Length: 16.7 cm
Weight: 47 g
Tools
01. Tungsten carbide glass breaker
02. Oxygen cylinder key
03. Belt cutter
04. Hex Bit driver 1/4 "
No comments entered for: