The Leatherman Charge + gripper is designed to offer maximum strength and quality of work. The frame and tools are made of high quality stainless steel, subjected to professional heat treatment, so that each element has a hardness suitable for its function.
The G10 Orange model has a fantastic orange G10 grip, which gives the caliper energy and an out of the ordinary touch, maximizing grip.
The blade and the various accessories are easily accessible and ready to use even with one hand.
Complete package with a comfortable nylon sheath, an installable belt clip and a set of spare bits.
Features
Closed length: 10 cm
Main blade length: 7.37 cm
Weight: 235 g
Tools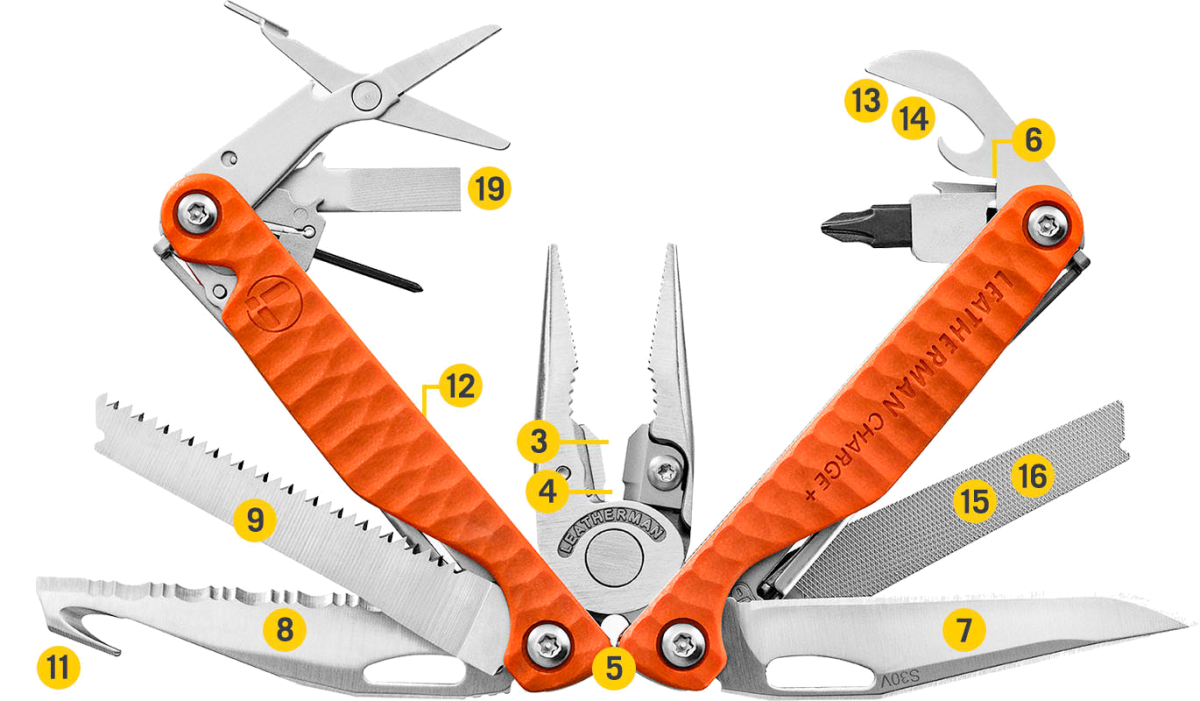 01. Pliers with straight terminals
02. Pliers with curvature
03. Replaceable wire cutter
04. Replaceable high strength wire cutter
05. Crimping tool for electric cables
06. Wire stripper
07. 420HC steel knife
08. 420HC steel serrated knife
09. Hacksaw
10. Spring scissors
11. Hook cutter
12. Ruler (8 in | 19 cm)
13. Can opener
14. Bottle opener
15. File for wood / metal
16. Diamond file
17. Bit wide driver
18. Small driver bit
19. Medium screwdriver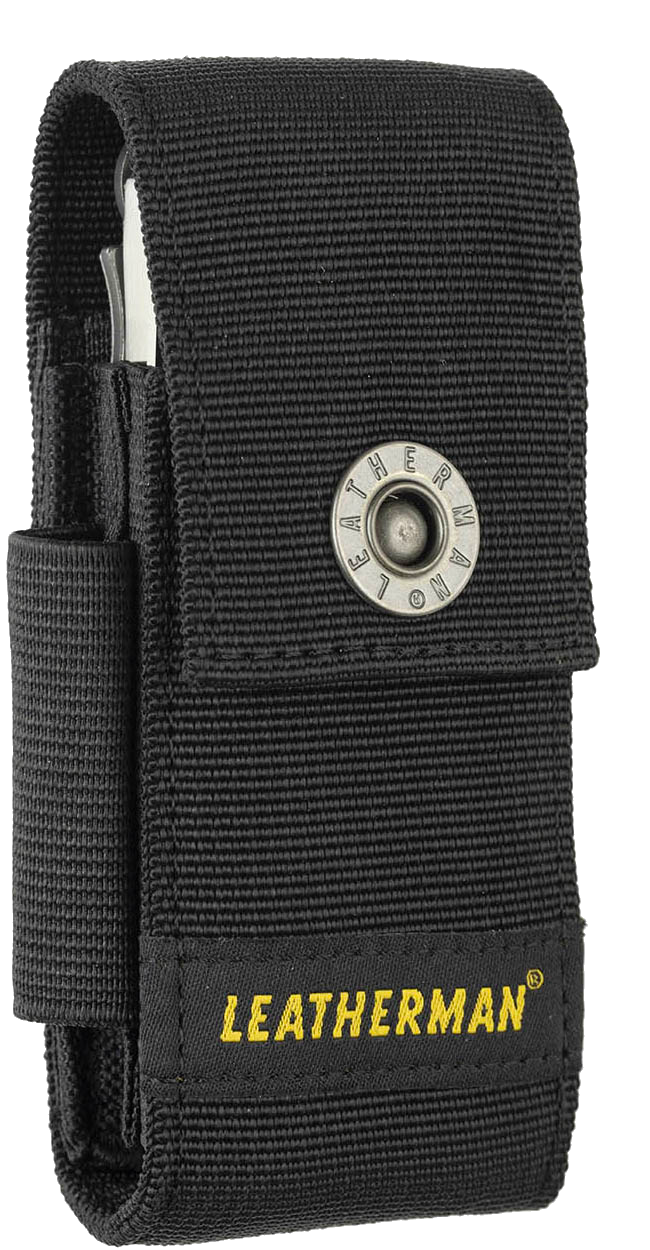 Sheath
:
NYLON SHEATH W / ACCESSORY POCKET
Nylon sheath
Front closure with clip
The additional pockets are designed to carry the bit kit, the bit driver, a small flashlight or a small marker
Bits included
Slotted screwdriver # 1 & # 2, Spectacle screwdriver, Hex 5/32 & 9/64 ", Hex 1/8" & 7/64 ", Hex 3/32" & 5/64 ", Hex 1/16" & .050 ", Phillips # 1 & # 2, 1/8" & Torx # 15, 1/4 "& 3/16" screwdriver
No comments entered for: