Adhesive sheet made of PVC with transparent matte protective lamination on the surface, pre-cut, easy to apply on the replica. Possibility of personalization with name, team logos, sponsor or event, just make a request and send the file. Possibility to request also the desired pattern.
Complete with instruction manual for application.
Ultra resistant and easily removable.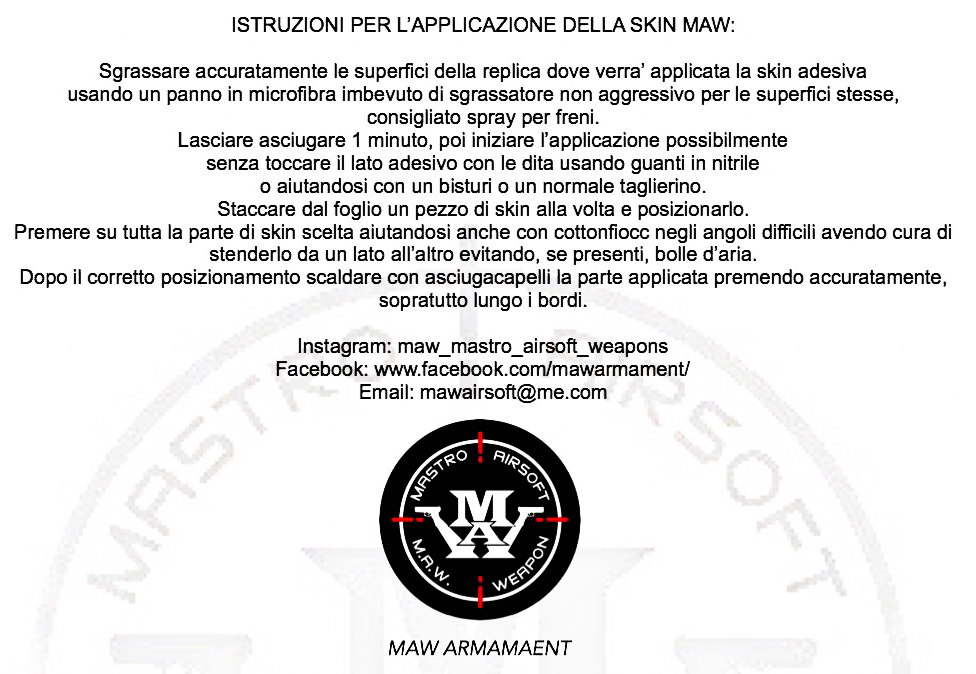 Samuele
Judgment: Good
Buona fattura, ma rispetto a quanto visualizzato sul sito la skin non è sul marrone/verde, bensì sul bianco/nero. La parte anteriore che copre il ris è senza le altre asole (ha solo quelle che si vedono in foto), mentre nel fucile ce ne sono altre sia superiormente che inferiormente.