Dynamic optics with 1-6x adjustable magnification.
The set includes a one-piece stand for Weaver / Picatinny / 22mm and a knob for quick change of magnification.
Reticle illuminated in green and red.
magnification: 1-6x
Objective diameter: 24 mm
exit pupil offset: 101 mm
outlet diameter: 24 - 4 mm
Diopter adjustment: +/- 2 D.
linear field of view: 34 - 6.1 m / 100 m
airflow adjustment: 100 MOA
precipitation adjustment: 100 MOA
adjustment unit (click): 1/2 MOA
parallax: 100 yd (91.44 m)
optical layers: FMC (fully multilayer)
Grid highlight: red / green / black (off)
power supply: CR2032, 3V
working time: 100 h
body: aluminum
finish / color: matt black
tube: 30 mm
tightness: IP67
weight: 410 g
Dimensions (mm) 248.9 x 60.9 x 48.3
Included in the package
CR2032 battery
Mount cantilever
Quick adjustment lever
Kill flash
Flip up lens caps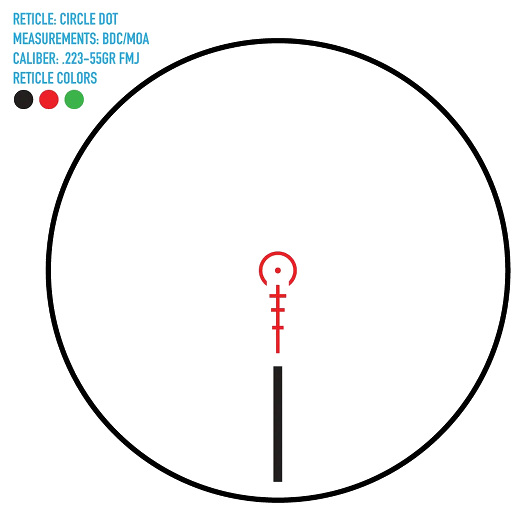 No comments entered for: