PD FENIX series flashlights feature powerful LEDs that deliver outstanding performance designed for professionals, whether it's outdoor sports or military and law enforcement, PD series flashlights are your most reliable tools ever and everywhere.
The Fenix PD40R V2.0 is a flashlight, dustproof and waterproof up to 2 meters underwater, equipped with a patented selector that allows you to quickly select the brightness level.
Turning the switch to the right activates the flashlight and you have the possibility to access each mode; including turbo mode which produces an incredible 3000 lumens brightness and projects it to 405 meters. Powered by an included 21700 Li-ion rechargeable battery, this flashlight is rechargeable via USB Type-C and includes a battery level indicator, so you always know the battery status.
Perfect choice for those looking for a powerful, robust and easy to use flashlight.
Features :
Length: 13.8cm
Body: 2.6cm
Head: 3.3cm
Weight: 116g
Clip: titanium coated
Protection level: IP68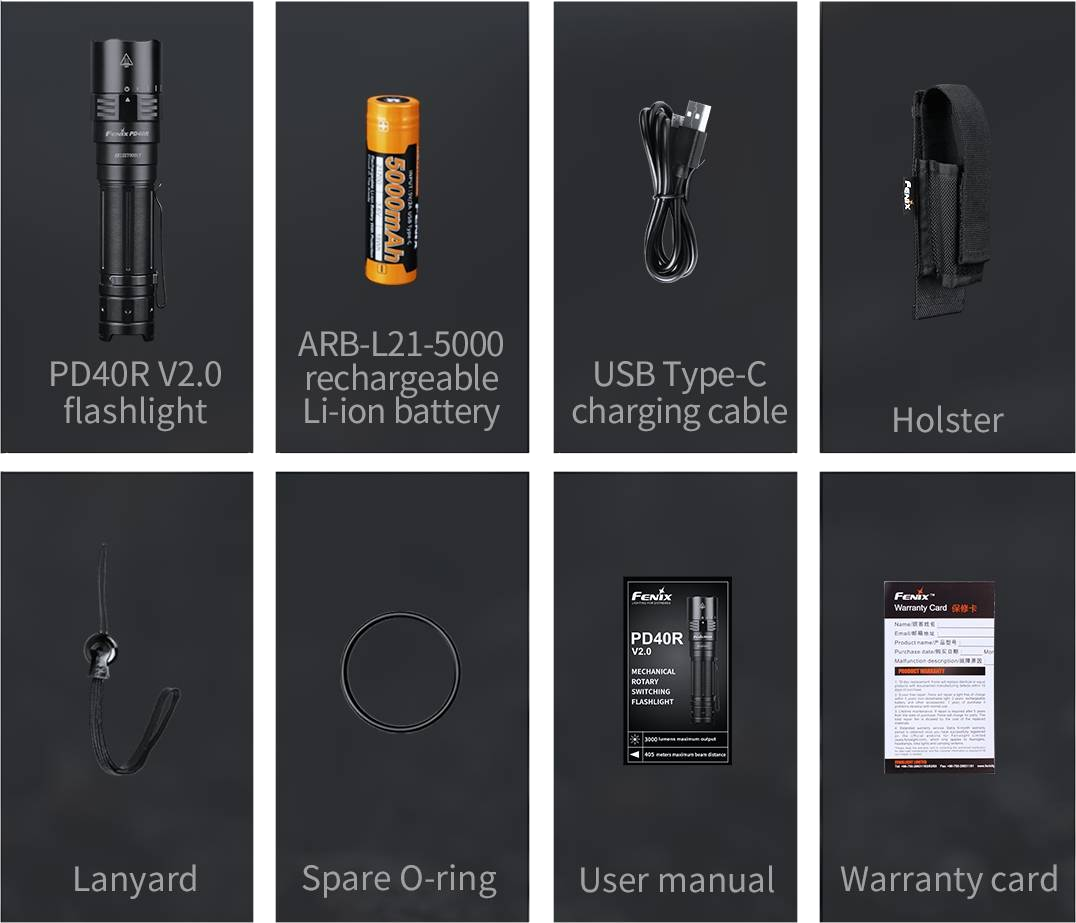 No comments entered for: