Tradition and cutting-edge technology are the two concepts that enhance this fantastic thermal optic. The
Hikmicro
Stellar
series takes the use of these devices to the next level.
To an optimal vision and detection typical of thermal viewers, the Stellar adds options to facilitate the use of the optics during adjustment, shooting and recording.
The SH50 optic has a 1024x768 resolution OLED display, a detection up to
2600m
distance and a 384x288.12 µm sensor. Ability to record photos, audio and video in the built-in 64GB memory.
It also has 2 independent power systems, 2 USB rechargeable lithium batteries, and the possibility of using a CR123 battery in case the charge runs out and you do not have the possibility to recharge the internal batteries.
Technical features
Thermal sensor: 384x288.12 µm - NETD <35 mK (25 ° C, F # = 1.0)
Refresh rate: 50Hz
Lens width: 50 mm
Base magnification: 3.85x (with digital magnification up to 8 times base magnification)
Field of view: 5.28 ° x 3.96 °
Detection distance: 2600m
Internal display: 0.39 inch OLED - 1024x768 resolution
Kickback resistance: 1000 g
Batteries: 2 integrated rechargeable lithium + 1 optional external CR123
Operating time: up to 15 hours
Weight: 970 g
Water resistance: IP67
Temperature of use: from -30 ° C to 55 ° C
System features
- Digital zoom: 1X, 2X, 4X, 8X
- Digital recording: Photo, audio and video
- Standby mode
- PIP (Picture-in-picture) mode, to have a simultaneous view of the wide field and detail
- Hotspot function to transmit data via Wi-Fi
- DPC (Defective Pixel Correction) and FFC (Flat Field Correction) functions for better image rendering
- Hot Track function, for tracking the hottest point detected



4 Color modes for different situations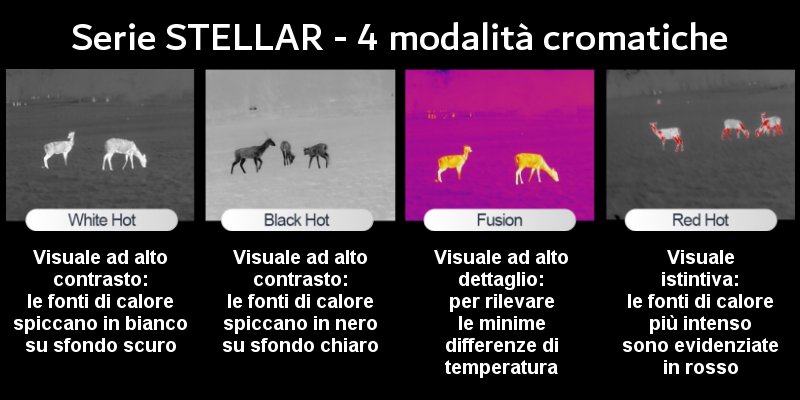 Traditional design for cutting-edge thermal optics, space-saving and functional.
It is used with standard 30mm rings.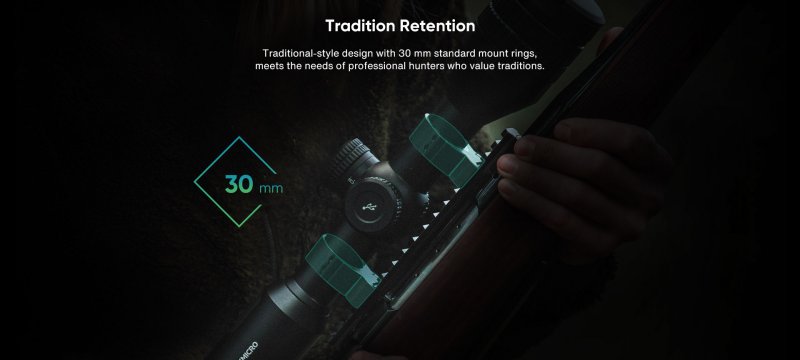 Simple and absolutely precise reticle centering, thanks to the image freezing and digital magnification functions.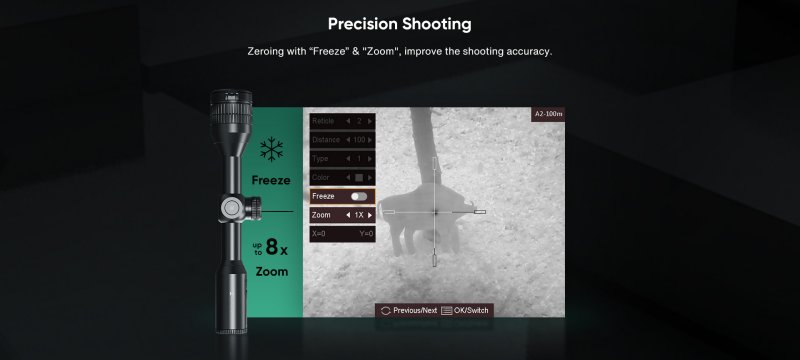 5 different reticles that can be set with 4 colors. Favorite profiles can be saved in 5 save slots for quick selection of the right reticle for each situation.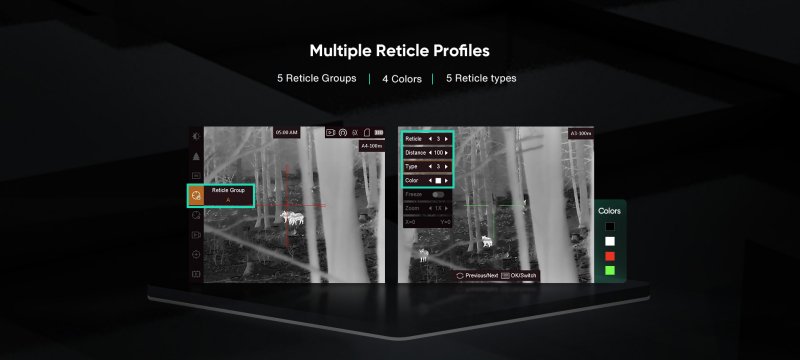 Highlights function: when activated, the optic automatically records the 7 seconds before and 7 seconds after the shot, thanks to the automatic pre-recording.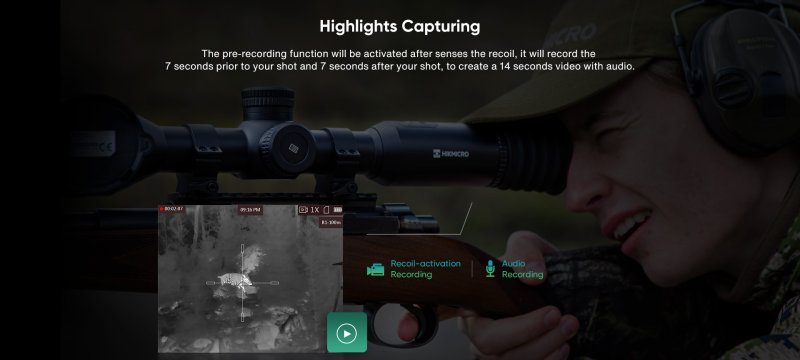 No comments entered for: