Designed for AEG, HPA, GBLS:
VFC, G&G, Gbls 2022, ICS, Evolution, Specna Arms, Marui(Sre), Krytac, Cyma, Bolt,
Modify, Dboys, LCT, E&L, Ares Amoeba, Colt, Lancer, etc.
M4, Mp5, M14, AK, G36, 416, etc.
Maxx model, Retroarms, Shs, Prometheus, etc..
Not compatible with Lonex barrel and older generation original G&G barrel.
Very tight pattern, range equal to an R-hop
Airtight, perfect forfeiting
Integrated patch for optimal and stable BB contact
Ideal pellets 0.28/30/32gr (0.25 usable)
Resistant to low winter temperatures down to -10°C
Range of use 0.5J-2j and up to 40 BB/s
Very simple to use, install it and see the difference!
Always lubricate the grommet with silicone oil and gently pull it out to avoid damaging it
Made in Italy by www.Psionic-Upgrades.com
1 Tho-R AEG/HPA/GBLS rubber
2 concave plungers (1 small and 1 medium)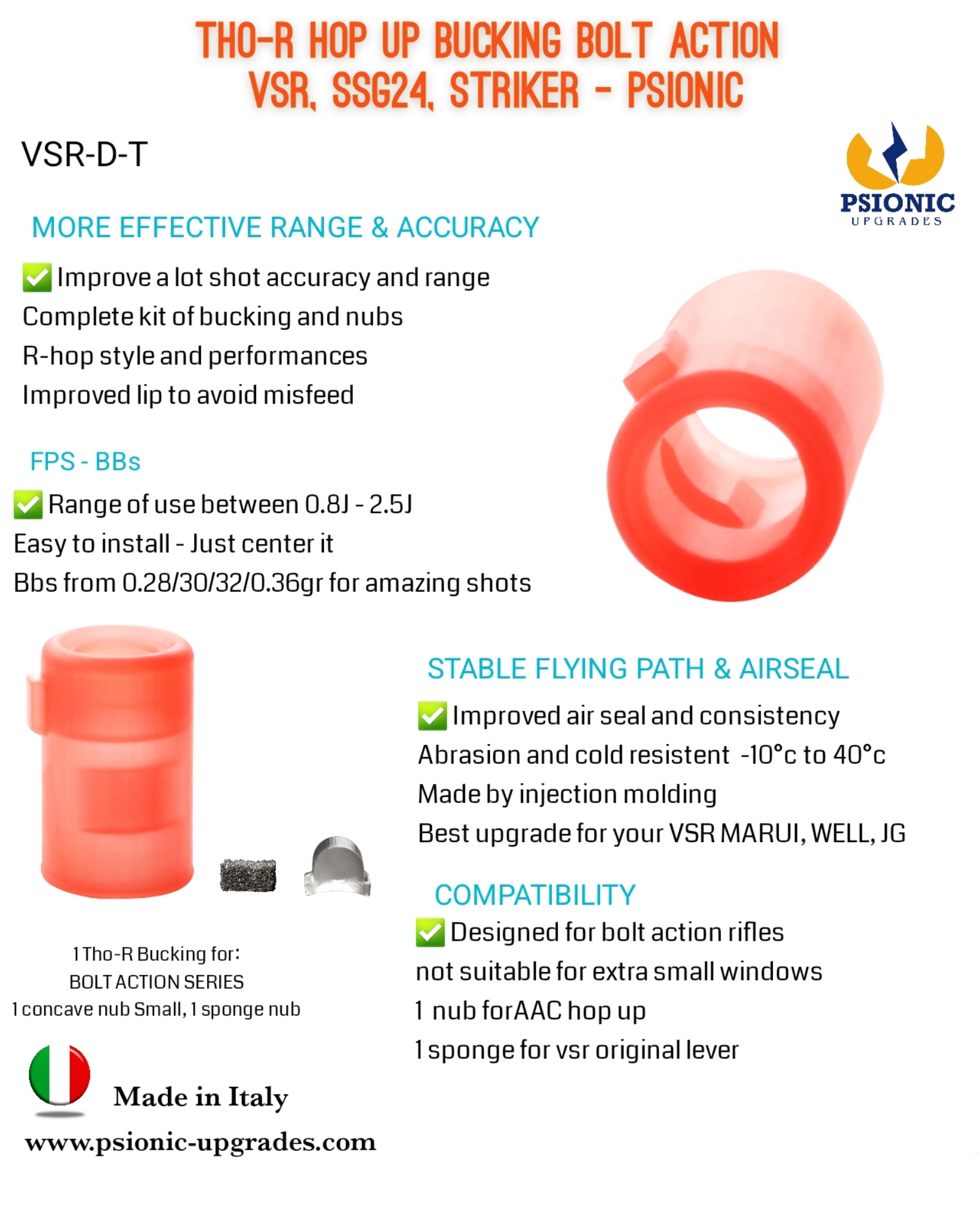 No comments entered for: